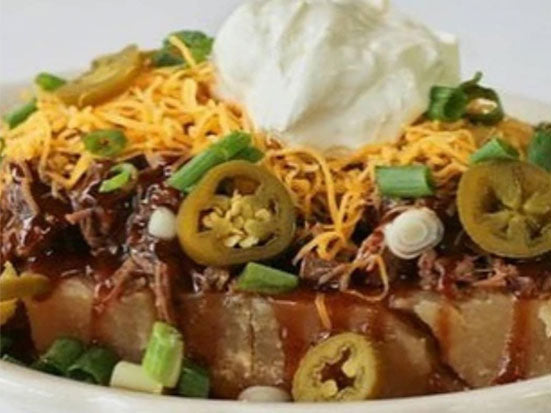 Great Tater Wednesdays
Our large Baked Potato topped with Butter, Smoked Chopped Brisket, BBQ Sauce, Shredded Cheddar Cheese, Sour Cream, Green Onions, and Jalapenos.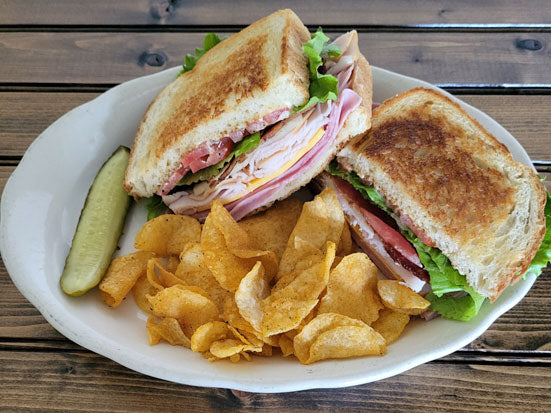 Club Sandwich Thursday
Starts off with toasted Sour Dough Bread, Turkey, Ham, American Cheese, Baby Swiss Cheese, Lettuce, Tomato, Mayo and finished off with Wenzel's Country Style Bacon. Served with a pickle spear on the side.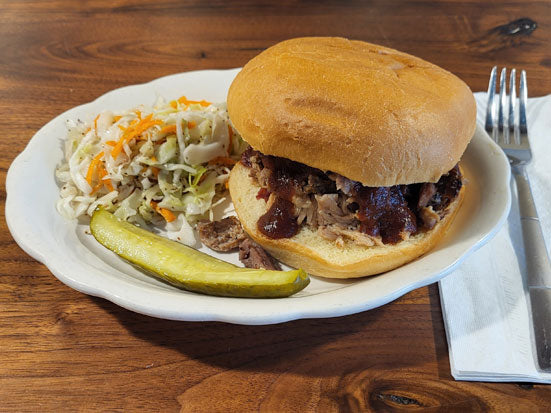 "Bite My Butt" Pork Butt Fridays & saturdays!
Our delicious Pulled Pork on a toasted bun with your choice of Mild or Spicy "Bite My Butt" Barbecue Sauce. Served with a pickle spear on the side.
Any Day Is A Good Day For Lunch At Wenzel's Deli!
Wenzel Lonestar Meat Co. has you covered for Great Lunches including deli sandwiches with your choice of Bread, Meat, Cheese, Cold, Warmed or Toasted. We also have daily specials. Like "Greater Tater" on Wednesday, "Club Sandwich" on Thursday, "Pork Butt Sandwich" on Friday and Saturday.
Prices subject to change without notice.
View Deli Menu